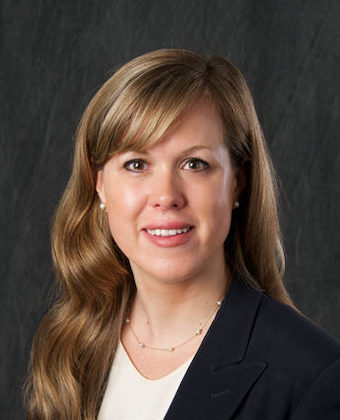 Carolyn M. Hettrich MD, MPH
Contact Information
About our Doctor
---
Carolyn Hettrich, MD, MPH is a specialist in the field of shoulder, elbow and sports medicine.  
Dr. Hettrich works to restore function and mobility so that you can return to the activities that give your life meaning; whether on the playing field or in your daily life. Clinically, Dr. Hettrich treats the majority of shoulder, elbow, and knee conditions and uses the most innovative arthroscopic and minimally invasive techniques for:
Arthroscopic shoulder surgery (rotator cuff repair and shoulder stabilization/labrum repair
Shoulder replacement (including conventional, reverse, and revision replacement)
Open shoulder surgery (shoulder stabilization, massive rotator cuff repairs, and muscle transfers)
Elbow arthroscopy/ligament reconstruction (Tommy John surgery)/tendon repair
Surgery for the disorders of the scapula (shoulder blade)
Proximal humerus, clavicle, and scapula fractures
ACL reconstruction
Meniscus surgery
A native of Portland, Oregon, Dr. Hettrich attended college at Pomona College with a degree in Human Biology. Dr. Hettrich then graduated from the University of Washington School of Medicine in Seattle. Residency training was completed in Orthopaedic Surgery at the #1 ranked Hospital for Special Surgery in New York City, which included a one-year research fellowship with an emphasis on tendon to bone healing.  She also obtained a Masters in Public Health (MPH) at Columbia University during that time. At the completion of her residency she won the prestigious Lewis Clark Wagner award for excellence in research from HSS, as well as the Cabaud Memorial Research Award from AOSSM for the best basic science study.  After residency, Dr. Hettrich did fellowship in sports medicine and shoulder surgery at Vanderbilt University. During fellowship, Dr. Hettrich was an assistant team physician for Vanderbilt University, Nashville Sounds, and the Nashville Predators. Dr. Hettrich has a special interesting caring for athletes of all ages, especially with overhead sports. Dr. Hettrich was a former team physician for USA Volleyball, the University of Iowa, and the University of Kentucky. Prior to joining North Country Orthopedics, Dr. Hettrich served as the Chief of the Shoulder Service at Brigham and Women's Hospital.
Dr. Hettrich has been involved in both clinical and laboratory research for over 20 years. She has performed research on new methods to improve rotator cuff healing, determinants of outcome after shoulder instability surgery, as well as ways to improve the design and function of shoulder replacements. She has received several prestigious awards for her research, authored numerous peer-reviewed clinical and basic science research papers, book chapters, and given presentations at both national and international meetings on her research and advanced surgical techniques.  Dr. Hettrich is a reviewer for the American Journal of Sports Medicine, Journal of Bone and Joint Surgery, and the Journal of Shoulder and Elbow Surgery. She is an associate editor for Journal of Shoulder and Elbow Surgery Reviews, Reports, and Techniques.

Dr. Hettrich is board certified by the American Board of Orthopaedic Surgery.
Dr. Hettrich was a college athlete who still enjoys playing volleyball, snow and water-skiing.
Undergraduate
Pomona College
Claremont, California
Medical School
University of Washington School of Medicine
Seattle, Washington
Masters in Public Health
Columbia University
New York, New York
Residency
Hospital for Special Surgery
New York, New York
Fellowship
Vanderbilt University
Nashville, TN
Awards and Honors
AAOS Leadership Fellows Program
AOA Emerging Leaders Program
AOA North American Traveling Fellowship
Mid America Traveling Fellowship
AOSSM Cabaud Memorial Research Award
ESSKA Best Presentation Award
American Journal of Sports Medicine Systematic Review Award
Lewis Clark Wagner Award for Orthopaedic Surgery Research
AAOS Washington Health Policy Fellow
Eastern Orthopaedic Association Resident/Fellow Award
Eastern Orthopaedic Association Research Award
Zimmer/AOA Leadership Forum
Clinician Scientist Development Program
Young Investigator's Initiative (USBJD)
Best Poster Presentation, IHMEC Conference, Cuba
NIH Medical Student Research Training Program